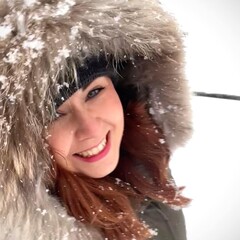 Deborah Valentino
2D Designer - Concept Artist - Illustrator
Göteborg, Sweden
About
Hi!
I'm Deborah.
I have been drawing for as long as I can remember, I have always found great inspiration in creating characters, trying to imagine their history and what led them to be who they are, their super powers and the places where they could live.
I love everything that is in the world of cartoon animation such as films, TV series and video games regardless of their style. And of course everything that comes with it like picture books, board games and covers for them, for which I worked for several years as a freelance artist.
I recently had the opportunity to take part in a project as a concept artist in an animation studio and I loved my role in finding design solutions that have proven to be guidelines for style.
I am very proud to be able to contribute to the projects and to share my ideas and skills with you.
Check my portfolio to take a look at my works and don't hesitate to contact me for more information!
Skills
Concept Design
Character Design
Environment Design
Digital Painting
Illustration
Software proficiency

Photoshop

Procreate